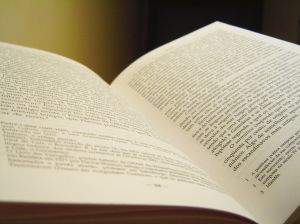 I really enjoyed reading
Murder 101
, by
Barbieri
. it made me laugh, and really kept me turning the pages with it's witty dialogue and a plot that trucked along at a pace that kept me quite happy.
When Alison Bergeron, an English professor at a Catholic college, is pointed to as a suspect for the murder of one of her students, two detectives are put on the case. It becomes apparent she isn't the one, however, pretty soon. (Maybe it's her penchant for puking and fainting when blood is evident). It *is* clear that she is on the murderer's list of loose-ends to tie up. Kidnapping, a bipolar Mob father, and a sexy detective that feels the pull of attraction as much as she, keeps this story a very fun, cute, quick read. I actually am looking forward to the next in this series, which was sitting right next to the first at my local library (yay!).
My favorite line, found on page 134: "I went to bed with a mixture of sexual desire and self-loathing, just like a good Catholic should. . ."
P.S. Don't worry, this book didn't get very steamy, although the sexual tension was plenty, in my opinion. ;)